DECEMBER 8th at O'Gradys Pantry at Sleeping Lady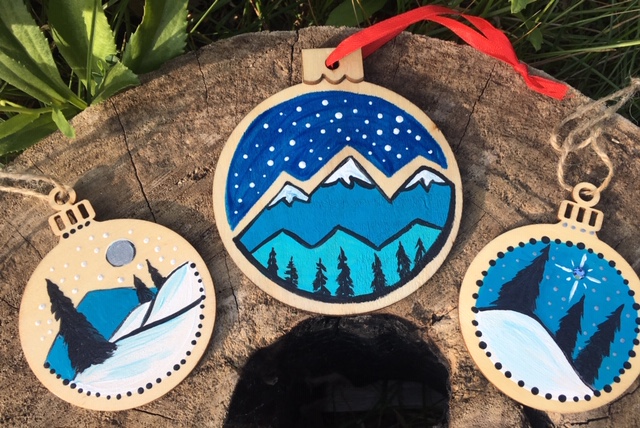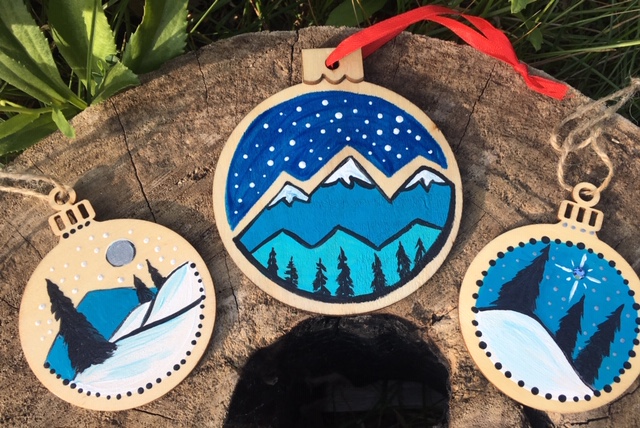 DECEMBER 8th at O'Gradys Pantry at Sleeping Lady
Sunday, December 8th from 2-4pm
All instruction and supplies provided. Acrylic painting on wood ornaments. Paint your own mountain inspired wintery scenes on one 4" and two 3" natural wood ornaments. We will bring all the colors of the rainbow incase you want other color choices to paint with too!
Food and beverages from menu available for purchase.
Aprons will be provided but clothing appropriate for painting is recommended.
Location: Sleeping Lady Resort, O'Grady's Pantry, 7375 Icicle Rd, Leavenworth
*Please note that classes must have 6 or more registrants or the class will be canceled. When necessary, we will alert registrants of cancelation within 72 hours prior to event.